The best.
We've curated the best SAT content on the internet and conveniently put it in one place. Plus there are live tutors available to chat. So if you run into a problem you can't solve, there is an expert ready to help. This method of self-study with on-call assistance will boost your SAT score.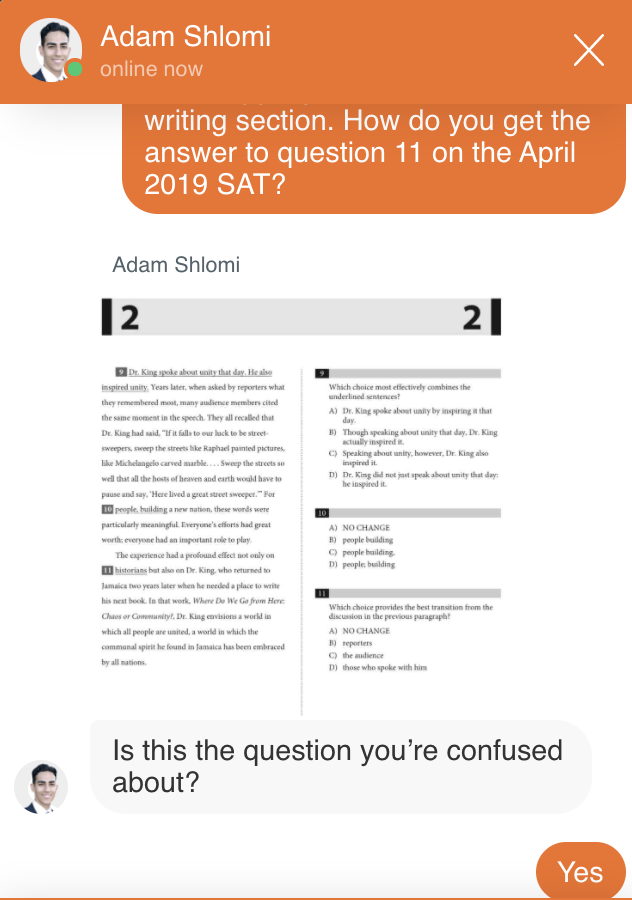 Live chat with SAT Tutors who can explain questions and concepts. No matter running into walls with self-study and wasting time trying to understand a tricky concept.
I'm Adam Shlomi, the founder of SoFlo Tutors


I went to Georgetown University, scored a 1570 on the SAT, and have been tutoring for the last 5 years. SoFlo has helped thousands of students boost their SAT score and we are excited to help you!