1 Minute Video Introduction
Meet your teacher Sofia as she gives a quick introduction to this cram course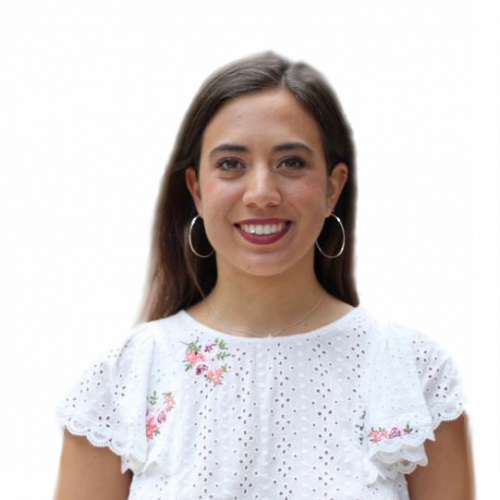 Your Teacher: Sofia Darsin
10,000 Hours | Head Tutor | Top 1% Scorer
Sofia Darsin is the head tutor in charge of new tutor training at SoFlo. Sofia has been tutoring for the SAT since 2014 and has over 10,000 hours of teaching experience. She has helped hundreds of happy students raise their SAT score and gets great results.
She scored in the top 1% on the SAT, graduated from the London School of Economics, and has been working at SoFlo for the last two years. Previously, Sofia worked as an Americorps member at John I. Leonard High School. With Sofia's help 60 high school seniors were able to graduate with a diploma. In High School, Sofia graduated in the top 10 at Cypress Bay High School and was nominated for a Silver Knight award.
Course Syllabus
Boost your child's SAT score with our packed 4 session, 7 hour SAT Cram Course. Our lead instructor, Sofia Darsin, spills her secrets for improving SAT scores. Students will need to pay attention because there is a lot of material covered in a short amount of time. The course also has a full money back guarantee
Available in days

days after you enroll

7 Hour SAT Cram Course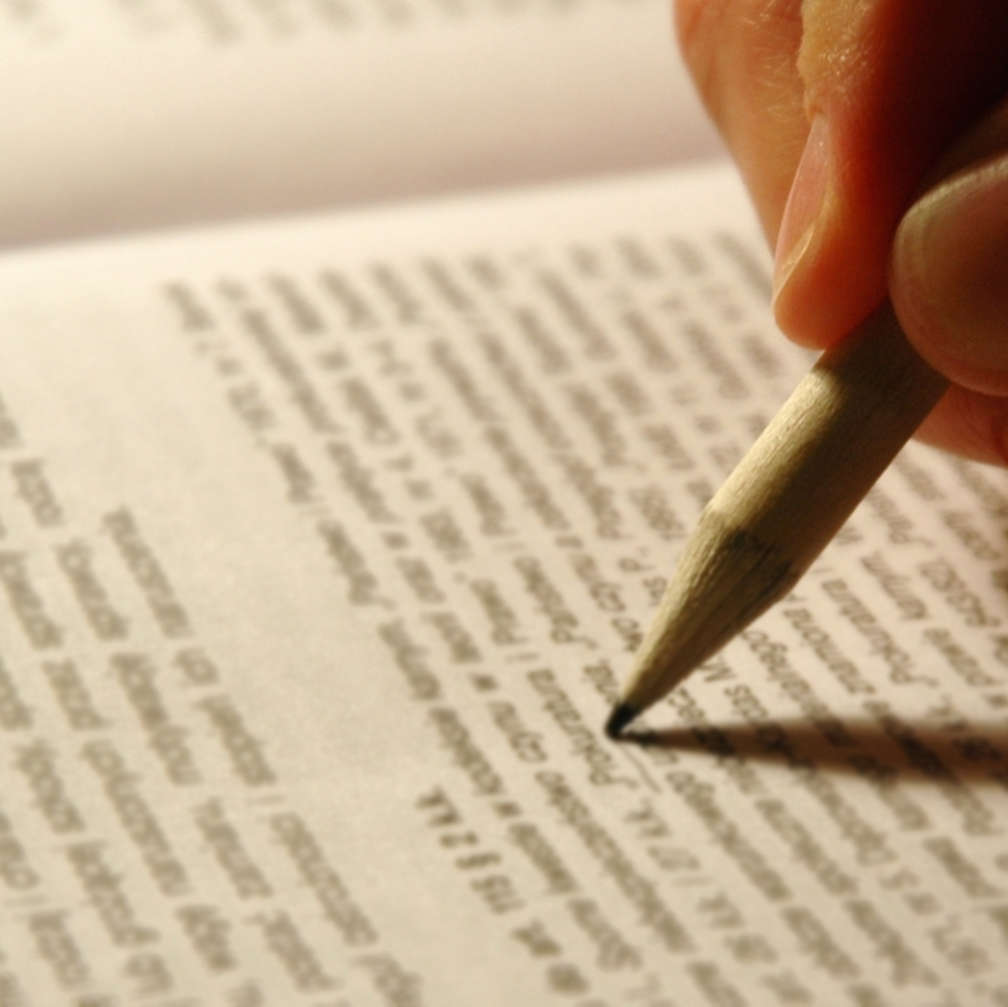 Reading
Take two hours to learn SAT reading tricks to boost your score. We will review how to approach paired questions, how to correctly answer vocabulary questions, and how to deal with the difficult double passage.
The SAT Reading Strategy Webinar takes a crack at the hardest section to improve on the SAT. By taking an atomistic approach, we analyze each passage individually to focus on how to best approach and dissect the important information. We take the same approach for the questions, covering strategies for each distinct question type on the reading section, from word-in-context questions to graph and figures questions. At the end of the two hour webinar, you will know how to find out which reading comprehension strategy works best for you, what methods you can use to summarize and paraphrase the passage, and how to approach every question type on the SAT reading section.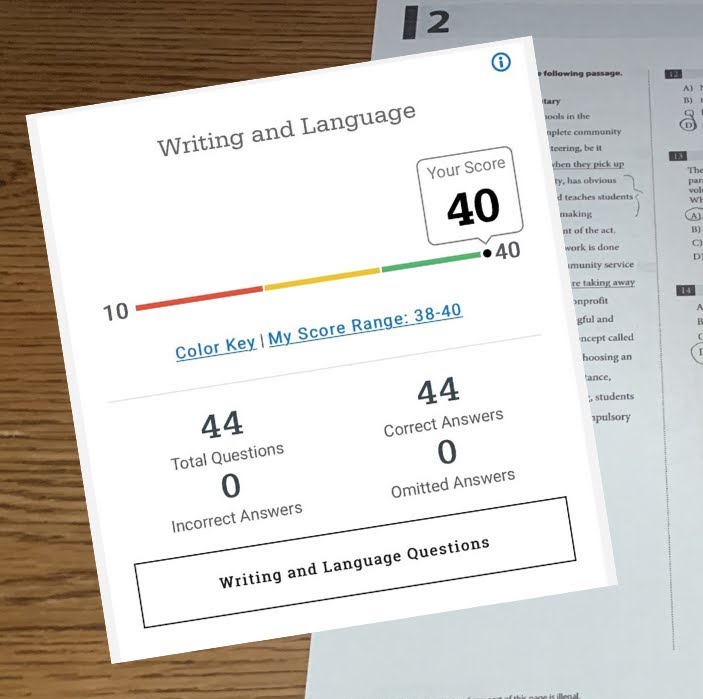 Writing
This will be a 2 hour review on grammar rules, plus other tips and strategies. Learn how to approach the writing section, along with all the grammar rules that you need to quickly and correctly answer the questions.
The SAT will purposely include trick questions, so we have to make sure we rely on the grammar rules we learn in class and not on what sounds right. In the SAT Writing Strategy Webinar, we discuss the background grammar knowledge you will need, as well as every concept that comes up on the test. We will also discuss stylistic questions and the most important tips to help you succeed! This 2 hour strategy and concept review will leave you knowing every concept you need for the writing section of the SAT, strategies to help you succeed, and advice for further individual study.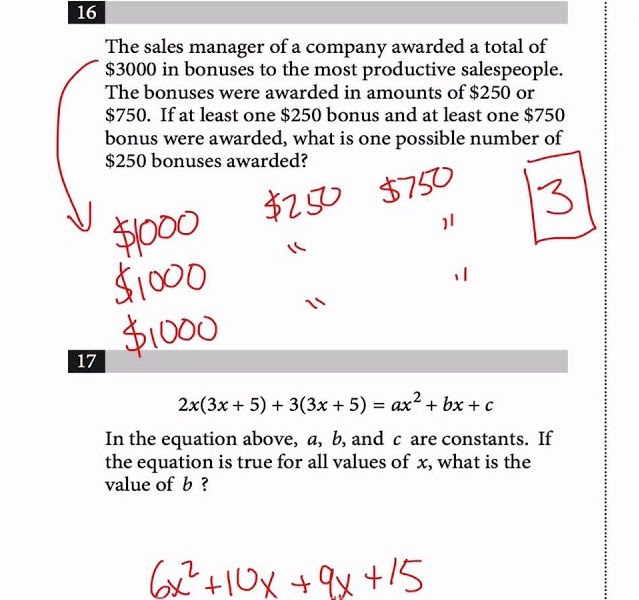 Math
In two hours, we will be discussing tips and tricks to tackling the SAT Math section. We will break down common question types that are asked in the Math section, and provide you with methods of solving them and identifying the correct answer.
The SAT Math section is actually the easiest section on the test to improve your score on. The SAT exam covers the same concepts, formular, and rules throughout every month the test is released. Learning what these are, becoming familiarized with how they are presented, and completing practice problems will ensure you are ready to deliver your best results. The SAT Math Strategy Webinar presents you with the main concepts that are included in the math section, as well as practice questions and thorough explanations for each. Through strategies on how to approach this section, this webinar will boost your comfort and confidence.
Make sure to follow our advice on practicing similar problems and taking past SAT math sections during your individual study. Especially for the math section of the SAT, practice makes perfect.
Study for the SAT the Right Way
Getting a great SAT score is all about mastering the test. The SAT has patterns and tricks that can be prepared for. Learning strategies from SAT experts will raise your score. Building confidence and applying the strategies we teach are equally as (or more!) important than actually learning the material. This course helps you figure out what strategies work for YOU and shows you how to best apply them.
Pair this course with individual study and practice tests and you will be ready to kill the exam. Make sure you grab some paper and a pencil, and get ready to take some notes. Good luck!